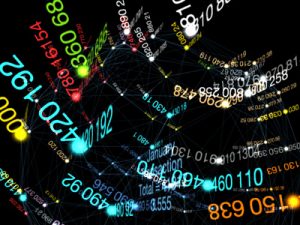 Drug discovery researchers are poised  to show the progresses of their research to stakeholders: investors, industrial partners, or management. The bottom line is that regulatory agencies also will need to access the data.
Adequate data management helps to show that studies have been conduced according to the standard practice in the pharmaceutical industry, even before the drug entered the clinic.
Your data is an asset
Your people, your intellectual property is an asset. When it comes to show stakeholders that you are a trustful partner, you can increase the strength of your results by demonstrating that you have followed industry-standard practices to generate your data.
A standard data management system provides potential partners with a trustful source of information. The results you present were not "prepared for them" because you can provide:
the raw data
how these data were generated and analyzed (standard operating procedures)
who generated these data
and when
Demonstrate your productivity
Progress in discovery is also essentially unpredictable. Good and bad news, you can show the progression of your project over time:
number of biologicals or chemicals produced and tested to generate a lead
number of batches produced per month
number of substances tested
time to test a substance after production
tracking of changes in standard operating procedures…
We bring our experience from the pharma-industry to help you to design a secure, powerful data tracking and reporting system that fits your needs. It implements the current practices of the industry in the field of knowledge management whilst being entirely customizable, able to follow your own business rules and is easy for your people to use.
Long-term repository
We acknowledge that your corporate data is business-critical. We are committed to deliver long-term, secure, and easy-to-maintain solutions to support start-ups as well as large pharmaceutical companies.
Learn more about Biocorpora, contact us.