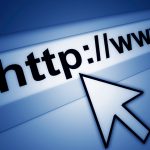 Need resources to develop your biotech? Here is a list of useful links to companies or institutions in Geneva and beyond to support your business.
Incubators and Science Parks
Foundation Eclosion: The Foundation Eclosion mission is to foster entrepreneurs in translating their life science innovation into economic value and jobs in the Geneva's region.
Campus Biotech: The Campus Biotech is a Swiss institution hosting research institutes and biotechnology companies. The Campus Biotech is located in the former Merck Serono building, in Geneva. The Campus Biotech is a part of the Swiss Innovation Park.
Basel Inkubator: The Basel Inkubator is a joint initiative of the University of Basel, the University of Applied Sciences of Northwestern Switzerland FHNW, the ErfindungsVerwertung AG EVA and the canton Basel-Stadt. Young entrepreneurs from the field of natural sciences, medicine, information technology or engineering technology can make their first steps in creating their start-up.
Biopole – Startlab: In the heart of Europe, the Biopole Park is situated in the north of Lausanne. Fully integrated in one of the densest life sciences networks in the world, the Biopole offers a strategic location for the 'tailor-made' development of activities.
Biotechnopark Schlieren-Zürich: The Biotechnopark Schlieren-Zürich has more than 40 member organizations i.e. life science business start-ups and the University Zurich and the University Hospital Zurich with almost 20 clinics, institutes and research groups.
EPFL Innovation Park: The EPFL Innovation Park provides a dynamic location for high tech companies to innovate. The Park is located at the heart of EPFL, Europe's most cosmopolitan science and engineering university.
Technology Park Basel: The Technology Park Basel is the new address for technology startups. Since summer of 2011, innovative new companies from various technology sectors will have the opportunity to conduct research and exchange ideas in a business environment.
Accelerators and Venture Partners
Eclosion Ventures: Eclosion Ventures manages the Eclosion life science investment fund, which focuses on translating cutting edge science into biotechnology companies developing transformational best-in-diseases therapeutics and platform technologies.
Index Ventures: Index Ventures is a Europe- and San Francisco-based global venture capital firm, focused on making investments in information technology and life sciences companies.
Venturelab: Venturelab conducts start-up training programs and organizes workshop modules to train innovative startup projects. Venturelab runs Venture Kick, an initiative of the Venture Kick Foundation that helps potential entrepreneurs by giving them the opportunity to win up to CHF 130.000 in pre-seed capital.
CTI Innosuisse: The CTI gives support to innovative business ideas and runs a professional coaching program for young entrepreneurs. The CTI also promotes knowledge and technology transfer between research institutions, universities and companies in a unique way – paying half of the project-related research costs directly to the universities and research institutions.
Mass Challenge : MassChallenge is the most startup-friendly accelerator on the planet. No equity and not-for-profit, MassChallenge is obsessed with helping entrepreneurs across any industry and also rewards the highest-impact startups through a competition to win a portion of several million dollars in equity-free cash awards.
Resources for scientists – Small Molecules
PubChem: As a national resource for molecular biology information, NCBI's mission is to develop new information technologies to aid in the understanding of fundamental molecular and genetic processes that control health and disease. More specifically, the NCBI has been charged with creating automated systems for storing and analyzing knowledge about molecular biology, biochemistry, and genetics; facilitating the use of such databases and software by the research and medical community.
ChEMBL: The European Bioinformatics Institute (EMBL-EBI) helps scientists to realize the potential of 'big data' in biology, exploiting complex information to make discoveries that benefit humankind.
Drugbank: The DrugBank database is a unique bioinformatics and cheminformatics resource that combines detailed drug (i.e. chemical, pharmacological and pharmaceutical) data with comprehensive drug target (i.e. sequence, structure, and pathway) information.
Resources for scientists – Antibodies
antibodies-online.com is an online market place for research reagents. We offer 1.700.000 research reagents from 186 renowned suppliers that cover a wide range of research applications. You will find a large selection of antibodies, ELISA kits, proteins, and
Antibody resources: Search the Antibody Resource database of 2 million antibody and Elisa products from 170 suppliers covering 27000 proteins.
Antybuddy: The antYbuddY platform is to provide a free to use service for scientists to submit independent journal quality antibody reviews for their peers to read and make informed decisions on their consequent antibody purchases.
Biocompare Antibody Search Tool: The Biocompare Antibody Search Tool lets researchers search over 3 million antibodies from hundreds of antibody suppliers quickly and easily. Query the antibody database by target antigen, species reactivity, host, conjugate or application. Compare antibodies from different companies side by side to find the one that best suits your research needs.