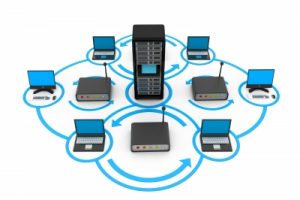 Biotech companies work with large amounts of scientific data, data not only from internal operational systems such as ELN (Electronic Lab Notebook), LIMS (Laboratory information management system) or compound logistics software, but also from external sourcing and various lab devices.
Data by itself is not enough. Today's biotech companies need to consolidate data from multiple separate sources and share inclusive, consistent and accurate analyses. The most important aspect of strategic decision-making is the actionable insights that data can reveal.
A data warehouse is a central repository that combines and integrates information from disparate sources through a complex architecture. This architecture called "data life cycle management" is designed to manage and structure data by applying value-creating processes before storing data in the warehouse.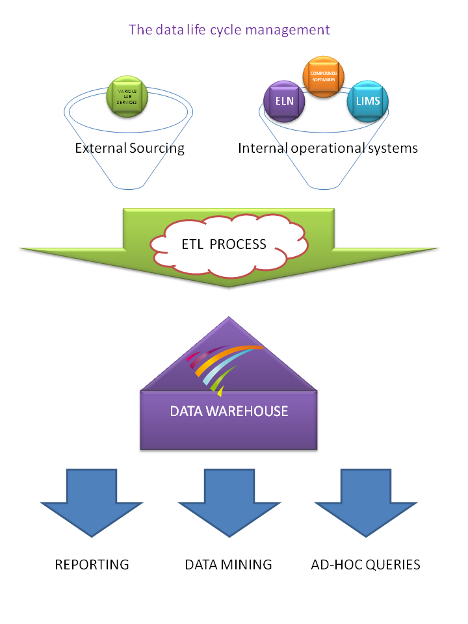 The data warehouse architect is responsible for organizing and structuring the data and developing and monitoring Extraction, Transformation and Loading (ETL) processes to ensure the accuracy of data entry. Raw data is collected, prepared for storage and shared according to well-defined rules in use in the pharmaceutical industries.
The main purpose of data warehousing is to empower management, partners and investors into making timely and informed decisions based on the analysis of scientific results presented in context. The cost of obtaining front-end analytics is lowered if there is consistent data quality all along the pipeline from data source to analytical reporting. Although some data systems reject or ignore inconclusive results, the successful implementation of a data warehouse enables maintaining all information, good and bad. Data can also be stored and re-used later.
A data warehouse helps to maintain useful historical data records and offers a clear image of your scientific projects. A complete and appropriate documentation and data review can be useful to potential partners in the exercise of due diligence.
Efficient data management lies at the heart of your reporting system and decision-making process.
Learn more about Biocorpora, contact us.