The decisions to select a hit and to progress it into lead optimization are crucial, as the downstream optimization phase may take years and require considerable financial investment. It is important to set clear, well-considered criteria to identify molecules with suitable characteristics.
Biocorpora: Select several criteria and run complex queries
Biocorpora users can easily build and run queries to create lists of promising compounds against any kind of dataset. Biocorpora provides by default a list of data fields from which you can choose and define your own criteria. Search filters include the structure, the sequence, or assay results details.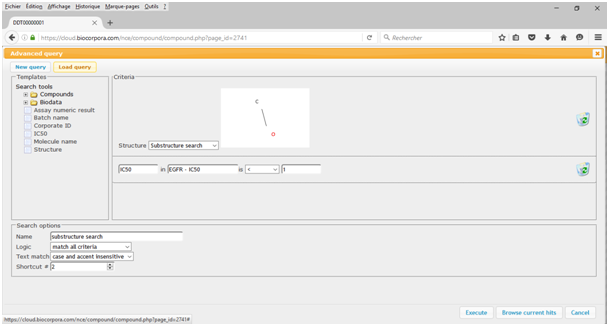 Queries are stored in the application and can easily be re-used. The results of queries are automatically updated when new data are added.
Biocorpora: Save your selection in lists of promising compounds
Users create their own selection lists by adding and removing compounds.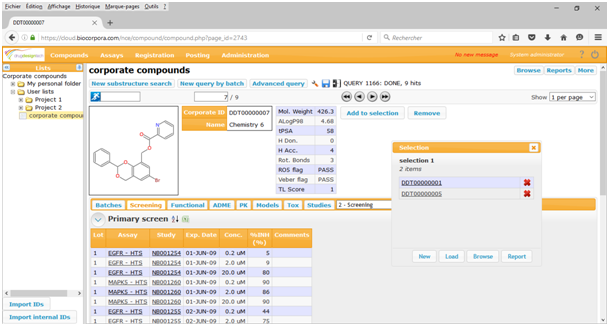 Lists are easily manageable and can be stored in personal folders or shared with collaborators or external partners.
Learn more about Biocorpora, contact us.