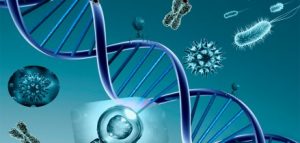 For a decade we've been talking about the potential of molecular biology to increase our understanding of disease mechanisms.
Biomarkers research supports a multitude of clinical approaches like molecular diagnostics, micro-array technologies, protein expression quantification and thus, can include all diagnostic '-omics' layers, or any other objective phenotypic measures of a person's health status.
Drugdesigntech uses advanced bioinformatics methods to identify molecular biomarkers signatures and to suggest the mechanism of a disease or to monitor health status and therapy success.
Drugdesigntech services can help you to:
map differentially expressed genes onto known biological pathways in order to identify related pathways, removing false-positive genes
use gene expression techniques to find relevant biomarkers and give greater insight into the mechanisms of disease
identify pathways targeted by a compound (drug effects) and the specific compound interactions (drug's mode of action-MoA)
capture the complexity of drug activity in cells and identify compounds with similar MoA, or acting on the same pathway
incorporate existing biological knowledge by considering known pathways rather than individual biomarkers.
Learn more about Drugdesigntech services, contact us