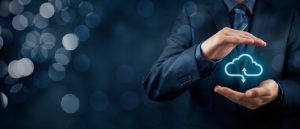 Biocorpora on the Cloud is a perfect solution for start-up enterprises and projects, providing industry-grade software at low cost.
Drugdesigntech has substantially scaled down the barrier to informatics to allow small research groups, spin-out companies and smaller internal projects to get started with a professional data management system.
Biocorpora is the ideal solution for organisations that require simplified set-up and administration support with an intuitive GUI that scientists enjoy using.
State-of-the-art database
Biocorpora on the Cloud features the same modules as the on-site installation: chemical structure registration or biological registration, assay data handling, customized reports, workflows, document management…
The software is hosted by Drugdesigntech in its data center, who manages the hardware and backups. Backups are run every 10 minutes, and stored locally and at a distant location to allow recovery in case of fire.
You can receive a copy of all your data on a regular basis, on DVDs or via Internet.
Ideal for small academic groups or emerging companies
No admin overhead,
No software installation required,
Quick and intuitive to use,
Data loading via Excel Spreadsheets, SDF files or FASTA files.
Cloud Based Installation
Cost-effective pricing
Secure login
No loss of data (full off-site back-up, disaster recovery plan)
Isolated client databases (no cross contamination)
Web-portal (secure access from any web browser window)
Learn more about Biocorpora, contact us.